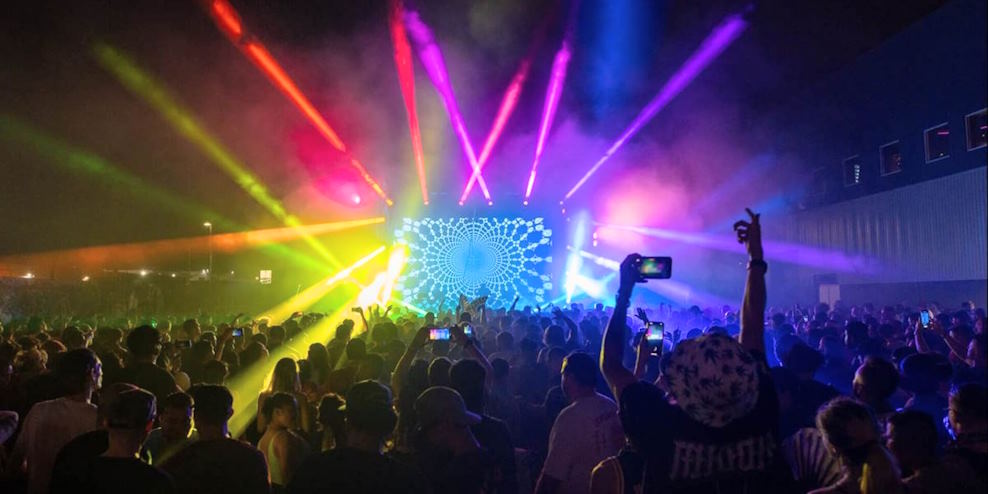 Planning a neon-themed party comes with unique considerations, and one of the most critical decisions is selecting the right venue. The venue you choose will set the stage for the entire experience, so making an informed choice is essential. Here are some factors to consider when selecting the perfect venue for your neon party:
Indoor vs. Outdoor: Where's the Neon Magic?
The first decision is whether you want an indoor or outdoor neon party. Each option offers a distinct atmosphere:
Indoor Venues
Indoor spaces like nightclubs, event halls, or even your own home can provide controlled lighting conditions, which are crucial for neon effects to pop. They also offer climate control, ensuring your neon party can shine regardless of the weather outside.
Outdoor Venues
Hosting your neon party outdoors can create a unique and vibrant atmosphere, especially under the stars. However, you'll need to consider the availability of electricity for neon lighting and contingency plans for adverse weather conditions.
Lighting and Neon Compatibility
Neon parties thrive on vibrant, colorful lighting. Ensure the venue has the necessary lighting infrastructure or flexibility to accommodate neon decorations and blacklight effects. Speak with the venue manager about their lighting options and whether they can be adjusted to create the desired neon ambiance.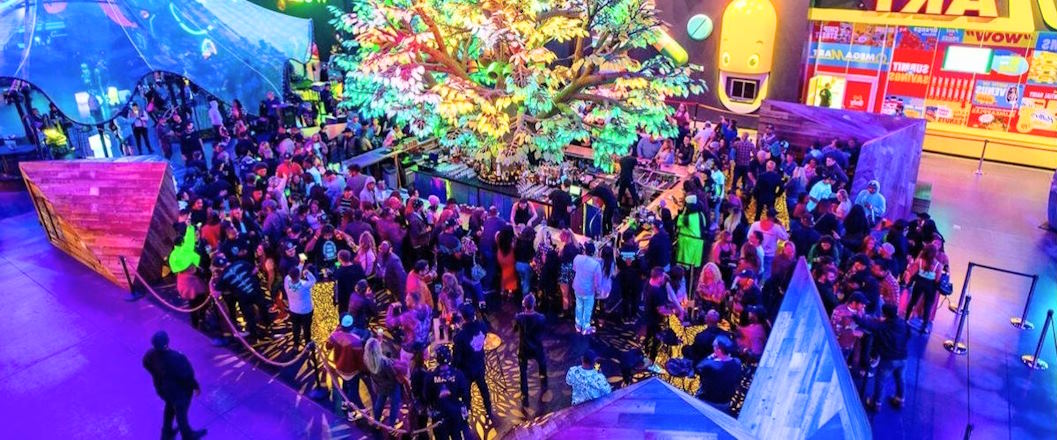 Space and Capacity
Consider the number of guests you plan to invite. The venue should comfortably accommodate your guest list while allowing enough space for dancing, neon games, and photo opportunities. Be sure to ask about the venue's maximum capacity and seating options.
Location and Accessibility
Choose a venue that is convenient for your guests to reach. Consider factors like parking availability and proximity to public transportation. If some guests are traveling from out of town, nearby accommodation options may also be a consideration.
Noise Restrictions
Check with the venue about any noise restrictions or curfews that may affect your neon party, especially if it's an indoor venue close to residential areas. You want the freedom to turn up the music and let the neon party vibe thrive.
Budget Considerations
Ensure that the venue aligns with your budget. Remember that additional costs may be associated with lighting and décor to create the desired neon atmosphere. Ask the venue about any hidden fees or restrictions on external vendors.
Catering and Refreshments
If you plan to provide food and drinks at your neon party, confirm whether the venue offers catering services or if you can bring in your catering. Consider how well the venue's food and beverage options align with your party theme.
Flexibility and Customization
Finally, inquire about the venue's flexibility in terms of decoration and customization. A venue that allows you to bring in your own neon decorations, props, and party favors can help you create a truly unique neon party experience.