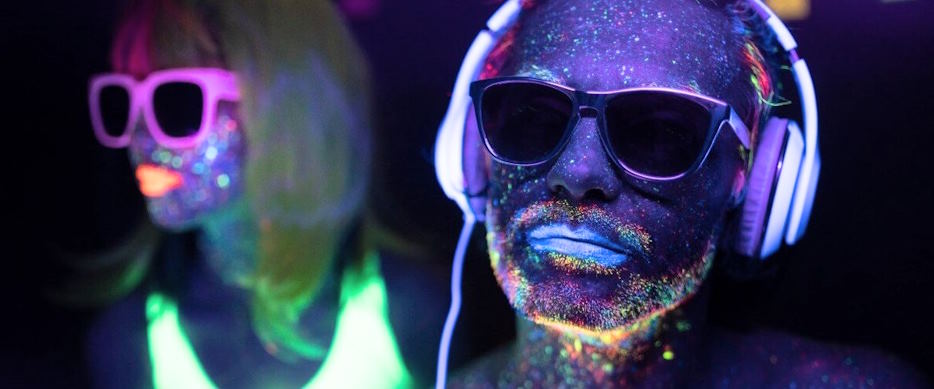 Glow-in-the-Dark Games
Glow games are the heart of any neon-themed event. They infuse energy and excitement into the atmosphere. Consider these options:
Glow Stick Ring Toss
Set up a ring toss game using glow stick necklaces and hoops. Guests can test their aims and compete for prizes.
Luminous Hide and Seek
A classic game with a neon twist. Play hide and seek with the added challenge of finding hidden participants under the dim glow of UV lights.
Glow Bowling
Transform any space into a neon bowling alley with glow pins and a glowing bowling ball. Strike!
Neon Limbo
How low can you go? Challenge your guests' flexibility with a neon limbo contest using glow sticks as the limbo bar.
Dance Under the Neon Sky
Turn your event into a dance extravaganza with a glow-in-the-dark dance floor. LED-lit or blacklight-responsive dance floors create a vibrant atmosphere. Encourage your guests to flaunt their neon attire and dance the night away.
Neon Paint Stations
Artistic expression meets luminescent fun. Set up paint stations with UV-reactive paints, markers, and canvases. Your guests can become glowing artists, creating unique and vibrant pieces of artwork.
Glow-in-the-Dark Treasure Hunt
Organize an interactive treasure hunt using glow-in-the-dark clues and hidden treasures. It's a game that combines mystery, adventure, and luminescence.
Glow-In-The-Dark Sports
Bring your favorite sports to life with a neon twist. Glow-in-the-dark soccer, frisbee, and even basketball are all possibilities. These activities add an element of thrill and competition to your event.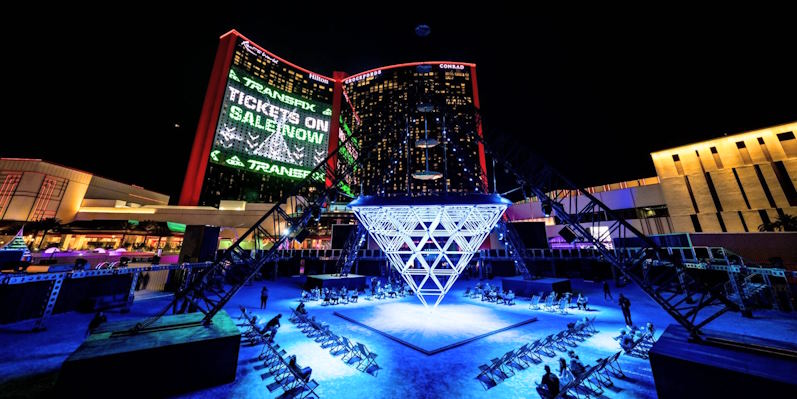 Neon Face and Body Painting
Set up a neon face and body painting station with UV-reactive paints. Your guests can become a canvas for glowing artistry, enhancing their neon outfits.
Glow-In-The-Dark Mini Golf
Create a mini golf course with glow-in-the-dark obstacles and putters. Mini golf becomes an otherworldly adventure under UV lights.
Neon Stargazing
Combine the magic of stargazing with neon fun. Lay out neon-colored blankets and pillows under the night sky. Provide glow-in-the-dark star stickers for your guests to create their constellations.
Luminous Food and Drinks
Extend the glow-in-the-dark theme to your refreshments. Serve drinks with neon-colored ice cubes or use UV-reactive ingredients to create dazzling cocktails. Desserts with edible neon colors also add a sweet touch.
Glowing Bubbles
Create a captivating bubble station with UV-reactive bubble solution and wands. The bubbles will shimmer and dance in the dark, captivating guests of all ages.
Lively Glow Karaoke
Set up a neon-themed karaoke station where guests can sing their favorite songs while bathed in UV light. It's a stage that transforms every performer into a neon superstar.
Laser Tag With a Twist
For a high-tech glow experience, consider organizing a laser tag game under blacklights. It's an adrenaline-pumping adventure that's even more thrilling in the dark.